Lake Wanaka Electrical is 100% New Zealand owned and operated. Established in 1999, we pride ourselves on our efficient and prompt service. With a growing team we are now one of the biggest, locally operated, electrical companies, and have over 100 years combined electrical experience. Our qualified electricians and apprentices work together on your projects to provide you with high quality workmanship, that is flexible to fit in with your project deadlines. For a personal, efficient and quality service give us a call.
HAWEA
ALBERT TOWN
LUGGATE
QUEENSBURY
WANAKA
"Business is simple:
do what you say, when you say."
Jeremy Haynes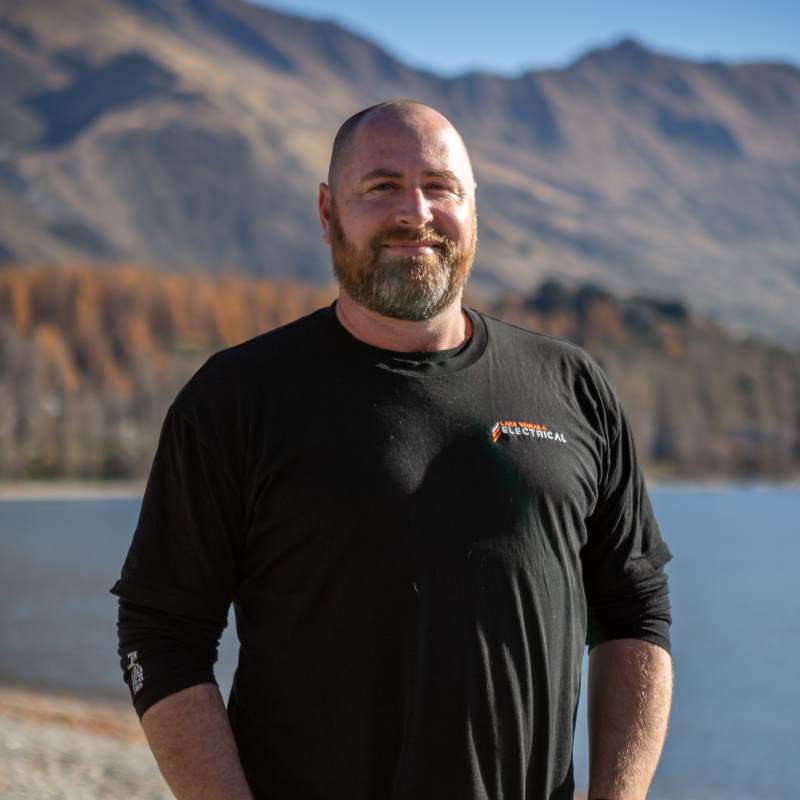 Jeremy Haynes
Business Owner
Jeremy is the business owner and a registered electrician with over 16 years in the industry.  He settled back in Wanaka in 2006 after living in the UK for many years.  Jeremy took over the business in 2014 from Ian.  Over the years working in this community he has developed strong relationships in both the residential and commercial areas.  Our clients, big and small, are return customers which reflects the emphasis he places on communication and ensuring the quality of our work.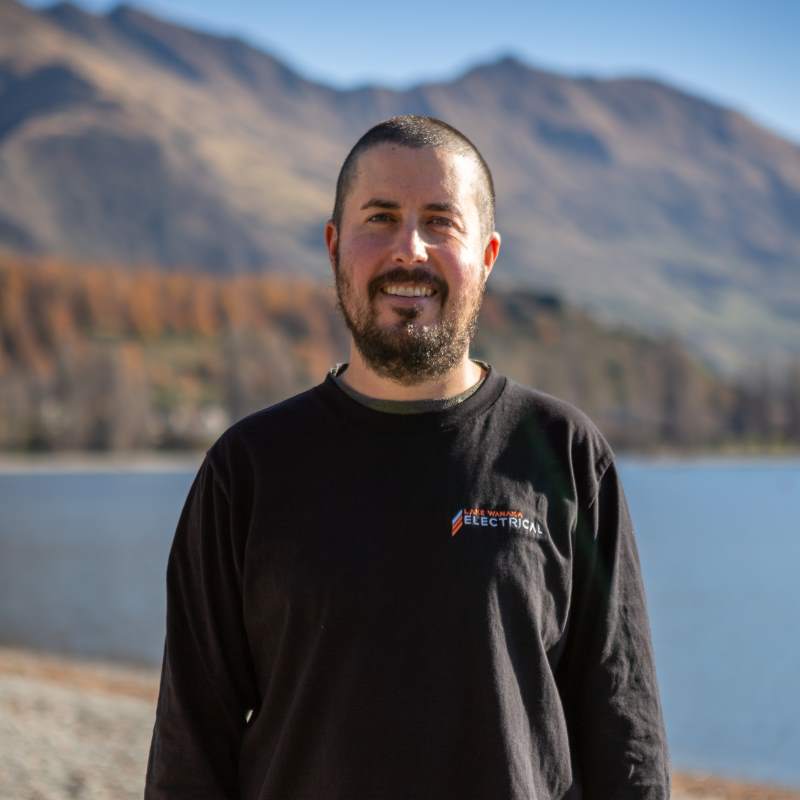 Mike Gallagher
Senior Electrician
Mike started working at Lake Wanaka Electrical in 2015 doing an adult apprenticeship and since qualifying he has developed to be an integral part of the business. An exceptional electrician with an eye for detail. With a background in sales and his distinctive American accent, clients and builders love working with him.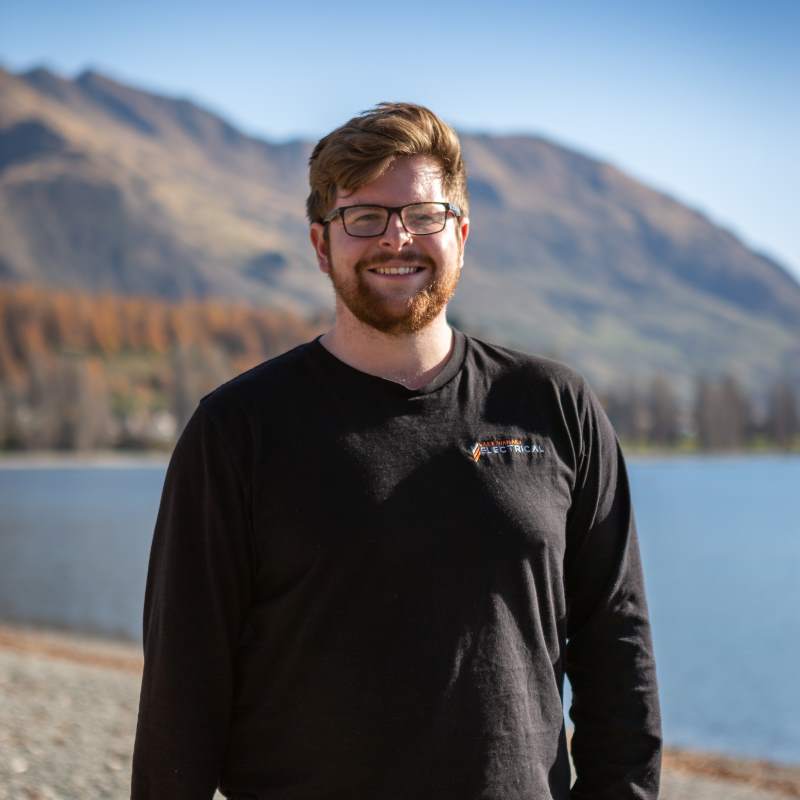 Campbell Atkinson
Registered Electrician
Campbell has been working for Lake Wanaka Electrical since 2018.  Having recently been through the building process for his own house he has a good understanding of the client's point of view.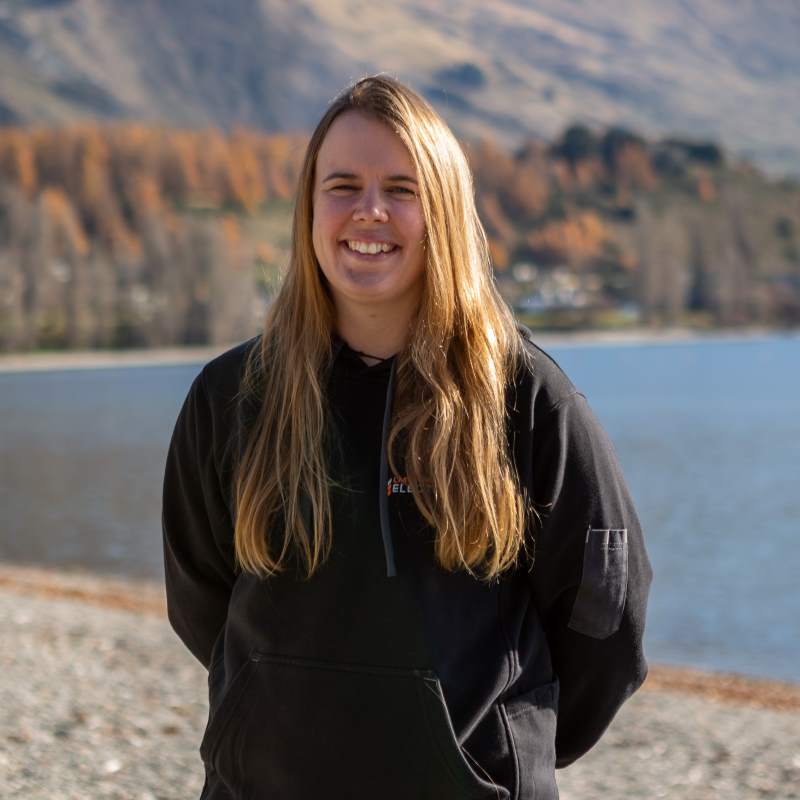 Amy Eason
Registered Electrician
Amy is our most recently Registered Electrician, having started her apprenticeship with us in 2019.  We are very proud to have Wanaka's first female qualified sparky on our team.  Her other love is downhill mountain biking with a national title under her belt.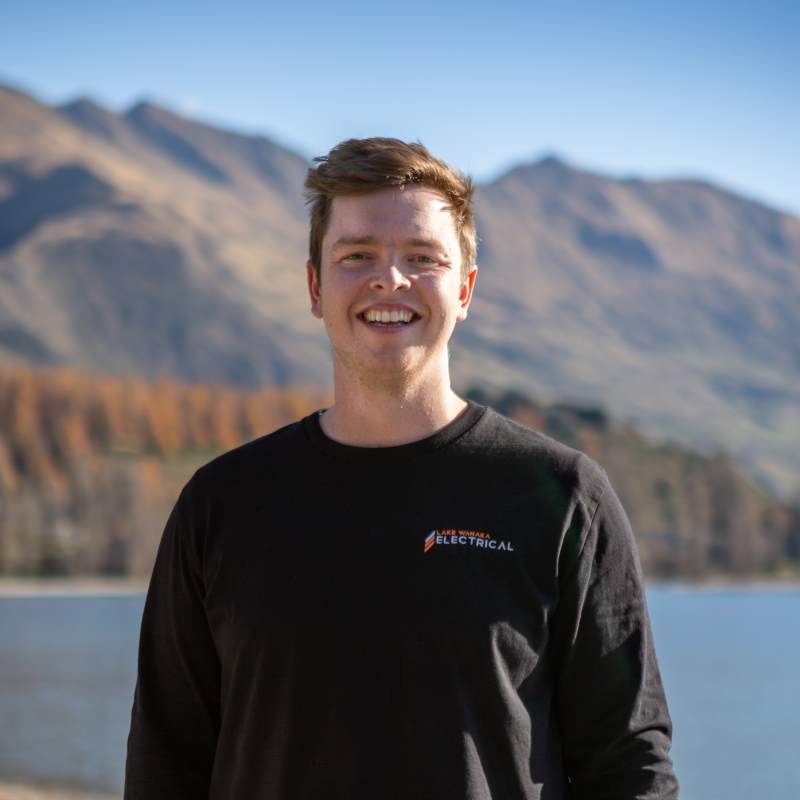 William Atkinson
Apprentice Electrician
Will is in his third year of his apprenticeship, being employed by us since 2019.  He is on track to be fully qualified by the end of the year and is enjoying the extra responsibility coming his way.
Gregor Kolbe
Apprentice Electrician
Greg is our newest member of the team, coming on board as an adult apprentice in late 2021.  He has a set of very diverse skills and experiences, from a degree in Biology to being a head rigger at Cirque du Soleil.